Date
Jun 30 2018

- Jul 06 2018
Time
All of the day
ASHTANGA VINYASA YOGA COURSE – with Yoga Bija-David Keil & Gretchen Suarez
Yoga Bija-David Keil & Gretchen Suarez
ASHTANGA VINYASA YOGA COURSE

Come with us and enjoy one week of Ashtanga Yoga with David Keil & Gretchen Suarez in Portugal's beautiful West-Algarve. This retreat is an opportunity to dive deeper into the practice of Ashtanga Vinyasa Yoga while having a holiday at the same time – Monte Velho Nature Resort is located in a peaceful setting with fantastic ocean views in the middle of the San Vicente natural park with sandy surf-beaches and spectacular cliffs.
ASHTANGA VINYASA YOGA COURSE
Each morning begins with a short sitting practice including meditation & breathing exercises which will be followed by an Ashtanga Yoga Mysore Style class. In three afternoon workshops, we´ll focus on deepening our relationship to breath, bandha and the way in which the practice can and should be used to cultivate mindfulness. There will also be plenty of time to look into applied yoga anatomy and gain a better understanding of the postures, the world of fascia and the body in movement. During this week David & Gretchen will not only encourage & support everyone to establish a complementary meditation routine but also explain the connection of our practice to psychology.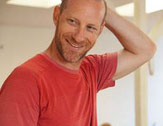 David Keil has an extensive background in bodywork and anatomy. He is well known for his amazing observation- and adjustment skills, which allow him to share techniques that will take you and your practice to the next level. He has a fun and informative teaching-style. With his anatomy-, adjustment- and Ashtanga Yoga workshops he has been travelling around the world for many years.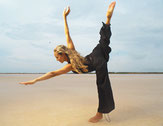 Gretchen Suarez has also been teaching yoga for almost 2 decades and studied with the late Sri K Pattabis Jois in Mysore. She is a psychotherapist & meditation teacher and emphasizes the mental, emotional and spiritual elements of yogic practices.